Low Power, High Performances.
The Optimal Solution for your Environmental Measurement and Monitoring Systems.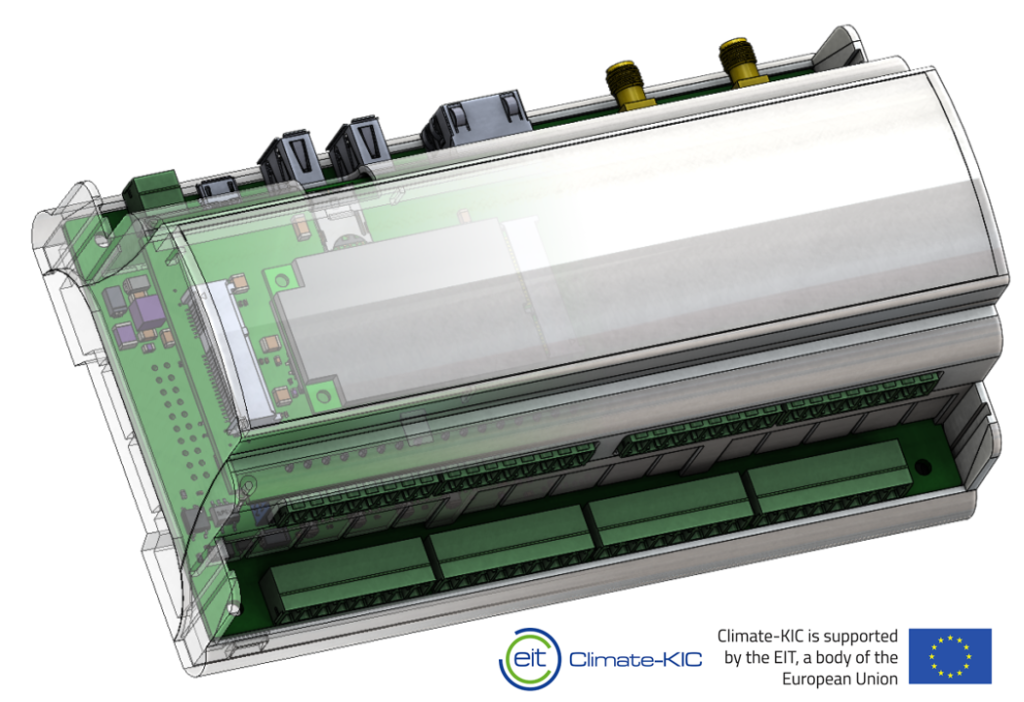 Archimede is an industrial embedded Linux carrier.
It use in control, automation and professional monitoring systems. Archimede is designed to work at low temperatures (−40 to +85°C).
It has sleep mode functions. The devices can be disabled individually.
Archimede has the lowest consumption in its category.
You can program Archimede in Python, Java,C / C ++.
Choose ideal solution for your projects!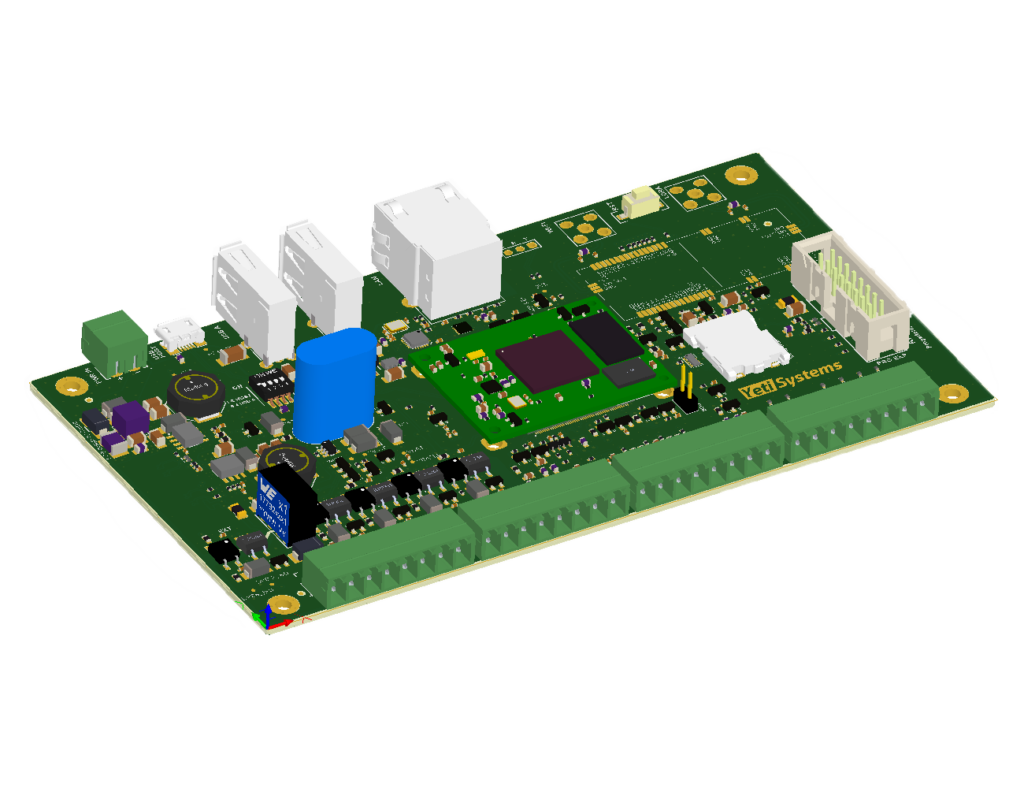 Archimede BASE is the main board and is full of peripherals:
1x Lan 10/100Mb
2x USB 2.0
2x i2C bus
2x 1-Wire bus
1x SPI bus
5x Digital Optoisolated I/O 5V
1x Anemometer input
4x Analog IN (V or mA)
1x THP Bosch BME 280 (on board)
***Control all devices supply ON/OFF individually***
***Low power consumption. Various sleep modes***
Go to Shop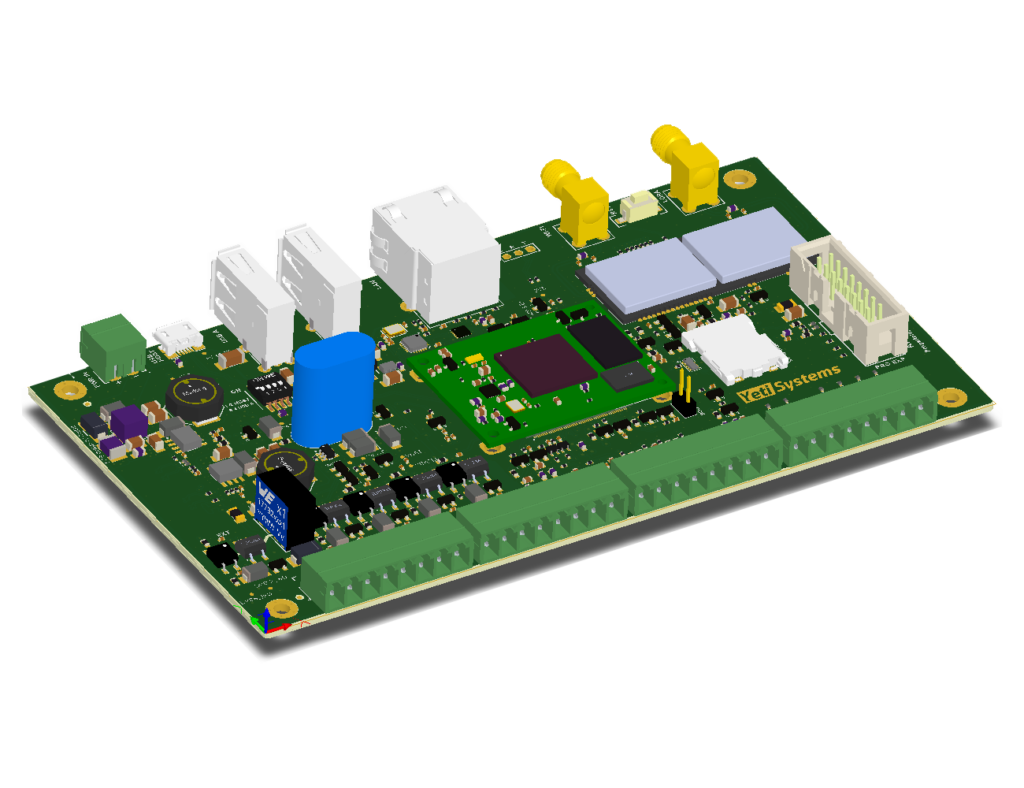 Archimede BASE L01 is full of general peripherals and have on board RP-SMA Conncetor and PyCom L01 module for:
Bluetooth Low Energy
WiFi b/g/n/e
LoRa Gateway
Go to Shop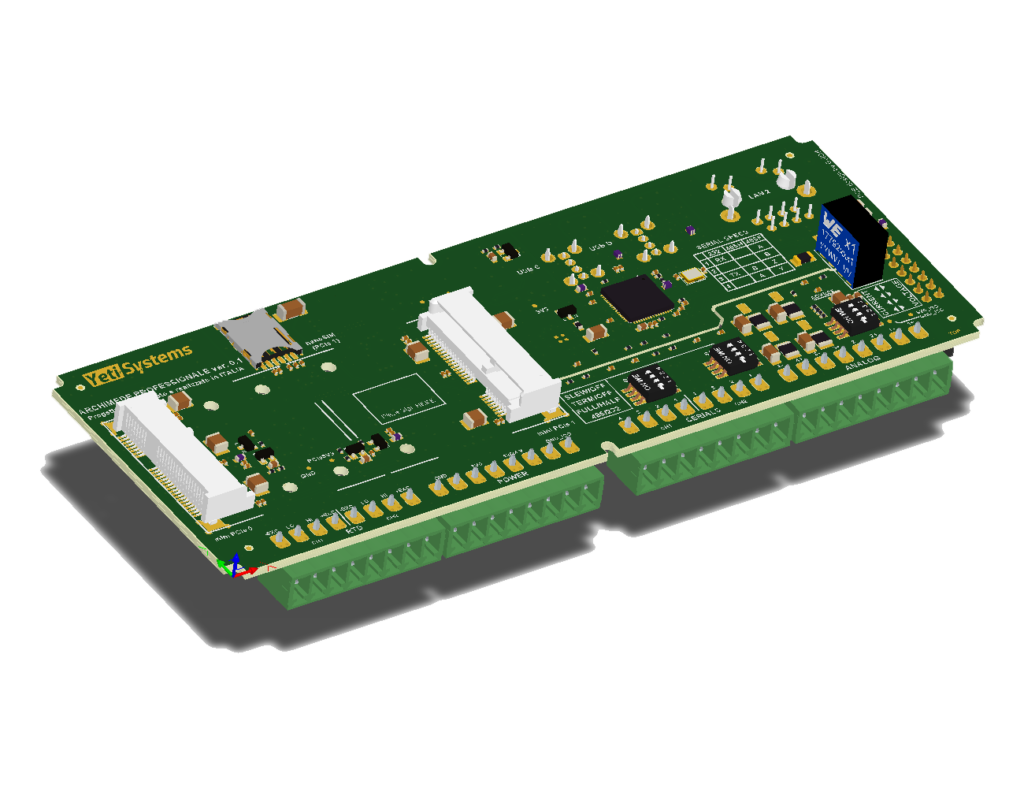 Archimede PROFESSIONALE is an expansion module that is connected to Archiemede BASE and increases the peripherals:
-1x LAN 10/100Mb
-2x USB 2.0
-2x HALF pcie socket  (One with SIM slot)
-2x TIA/EIA (RS232/RS485 Half and Duplex/RS485)
-4x Analog IN (V or mA)
-2x RTD ( PT100/PT1000 – 2/3/4 wire)
***every peripheral supply can be disabled individually***
Go to Shop