General Description
One-Wire is a device communications bus system designed by Dallas Semiconductor Corp. that provides low-speed data, signaling, and power over a single conductor.
https://en.wikipedia.org/wiki/1-Wire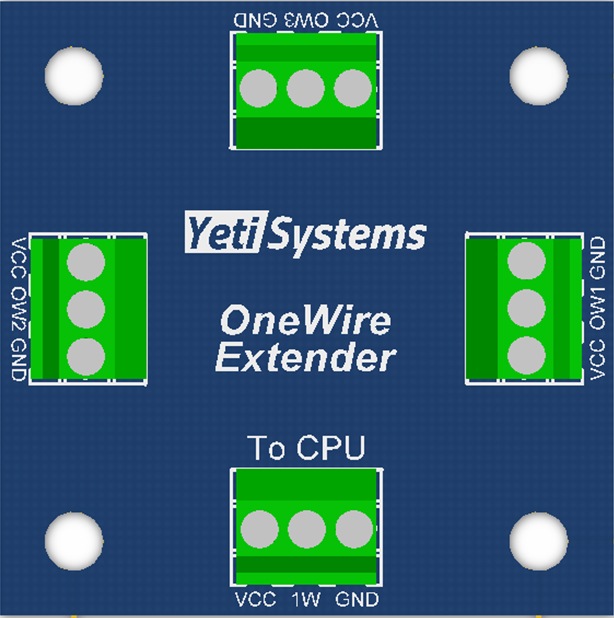 One Wire Extender is a device that allow you to extend a OneWire line into three other line in order to plug three devices individually controllable.
The devices connect to the line only when interrogated and enabled otherwise they aren't physically connect to the OneWire net.
Specification and Pinouts
| PARAMETER | MIN | TYP | MAX | UNITS |
| --- | --- | --- | --- | --- |
| Operating Voltage | 3 | 3.3 or 5 | 5.5 | V |
| Operating Temperature Range | -40 | - | +85 | °C |
| Storage Temperature Range | -55 | - | +125 | °C |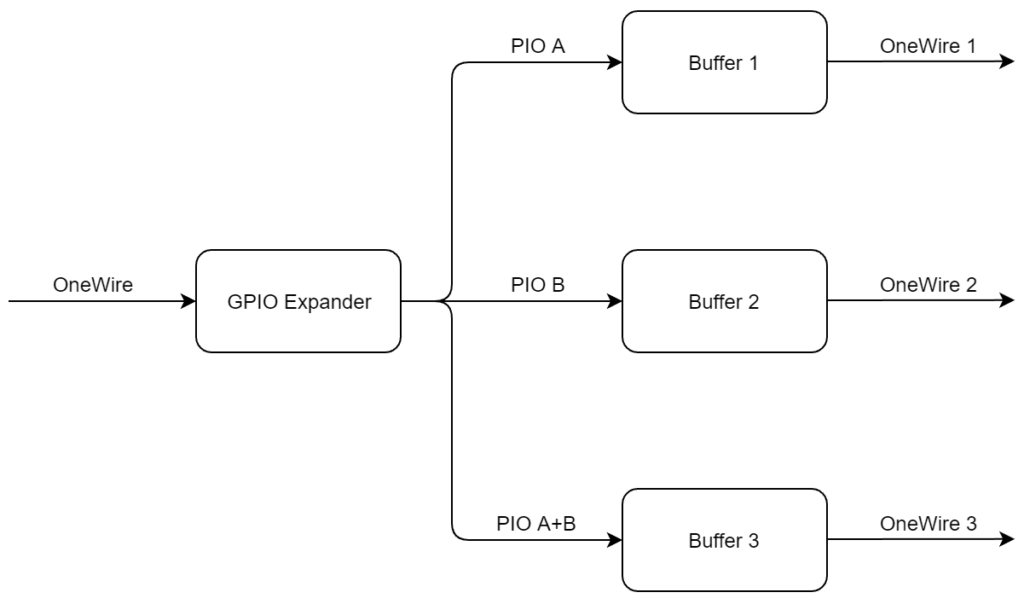 Mechanical Informations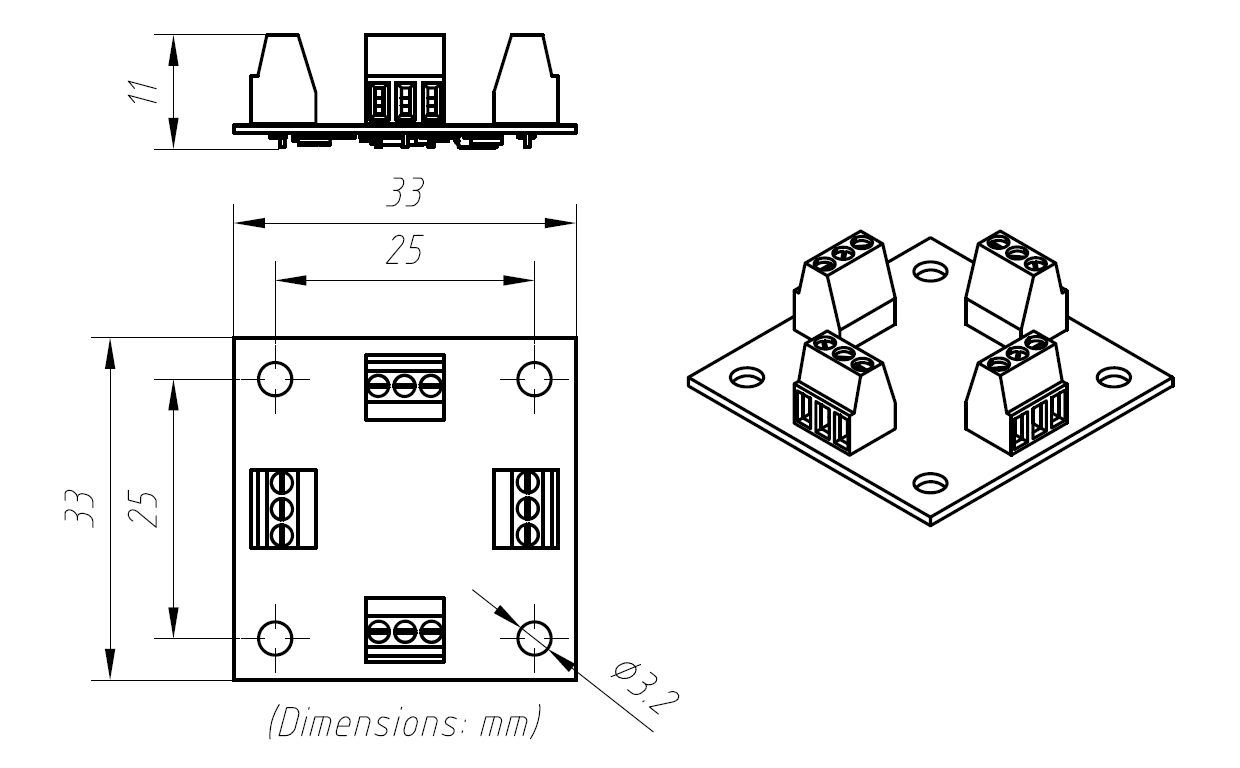 Example 1: Taking a temperature reading from 3 Ds18B20 probes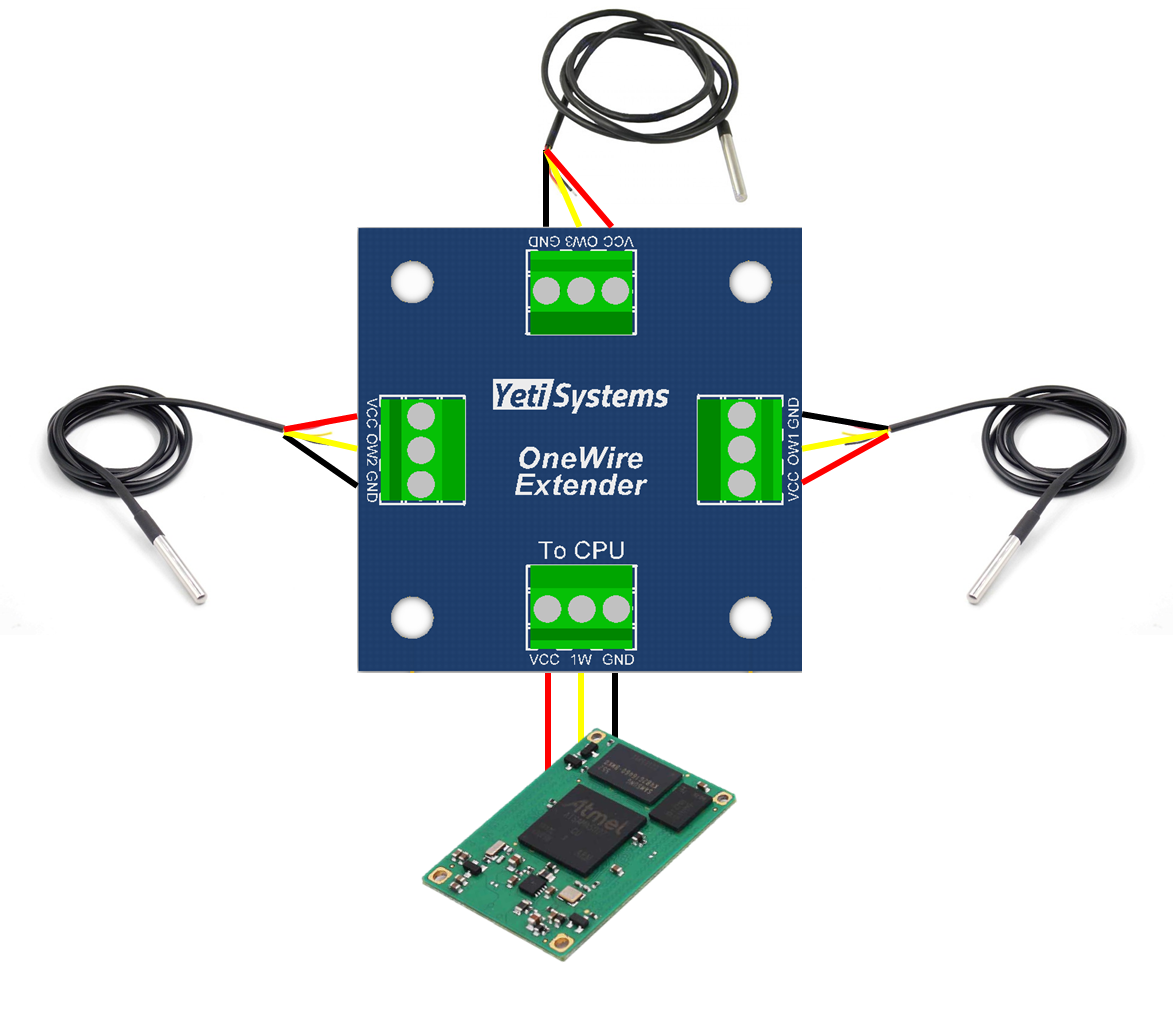 ---------------------------------------coming soon/after our internal tests---------------------------------------
---------------------------------------coming soon/after our internal tests---------------------------------------
---------------------------------------coming soon/after our internal tests---------------------------------------
---------------------------------------coming soon/after our internal tests---------------------------------------
---------------------------------------coming soon/after our internal tests---------------------------------------
---------------------------------------coming soon/after our internal tests---------------------------------------
---------------------------------------coming soon/after our internal tests---------------------------------------